The 2001 hit movie The Fast and the Furious opens with a daring heist of a truck hauling high-priced electronics by a gang of street racing thieves. It was an introduction to the concept of cargo theft for many people. And while Hollywood magic certainly dramatized the scene with flashy stunts, it shed light on a very serious concept every trucker is familiar with.

It's been nearly 20 years since the movie came out, and cargo theft has only gotten worse. In fact, it's on the rise, driven by a major unintended variable: high-priced goods.
The massive shift in eCommerce means people can buy everything from electronics, to jewelry, to designer handbags, and even furniture online. For cargo thieves, it means higher odds that their target trailer is filled with a worthwhile payday.
Where, how, and why does cargo theft take place?
The "why" of cargo theft is pretty simple. If you can get away with the theft, you're able to fence goods at a fraction of their retail cost, making out like a bandit as you unload stolen merchandise. Consider an Apple iPad Air, a common retail item regularly priced at $499. Selling it at 60% retail nets a thief $300. Now, imagine a pallet of similar stolen merchandise, or even an entire trailer!
The "where" and "how" of cargo theft are more complicated, because they require a look at the greater supply chain. Opportunity for different types of theft exists at every point in the chain of custody from the manufacturer to the consumer. This includes opportunities for theft in first- and last-mile delivery, warehousing, courier service, and various modes of freight transport in between.
According to the 2018 Semi-Annual Global Cargo Theft Intelligence and Advisory Report, freight represents the highest all-around focus of cargo thieves:
82% of cargo theft occurs during trucking transport
38% of trucking cargo theft occurs via hijacking
50% of trucking cargo theft occurs in theft of a container or of the entire vehicle
66% of all cargo theft happens in transit
According to the report, "the average cargo value per theft event was $186,779 for a total of $29.3 million in losses. Thefts involved 342 stolen vehicles, including 120 semi-tractors and 155 semi-trailers." Evidence suggests most cargo thieves go for the big payday: the entire trailer. This means it's up to truckers to be aware of sophisticated attempts at cargo theft and to safeguard themselves against them.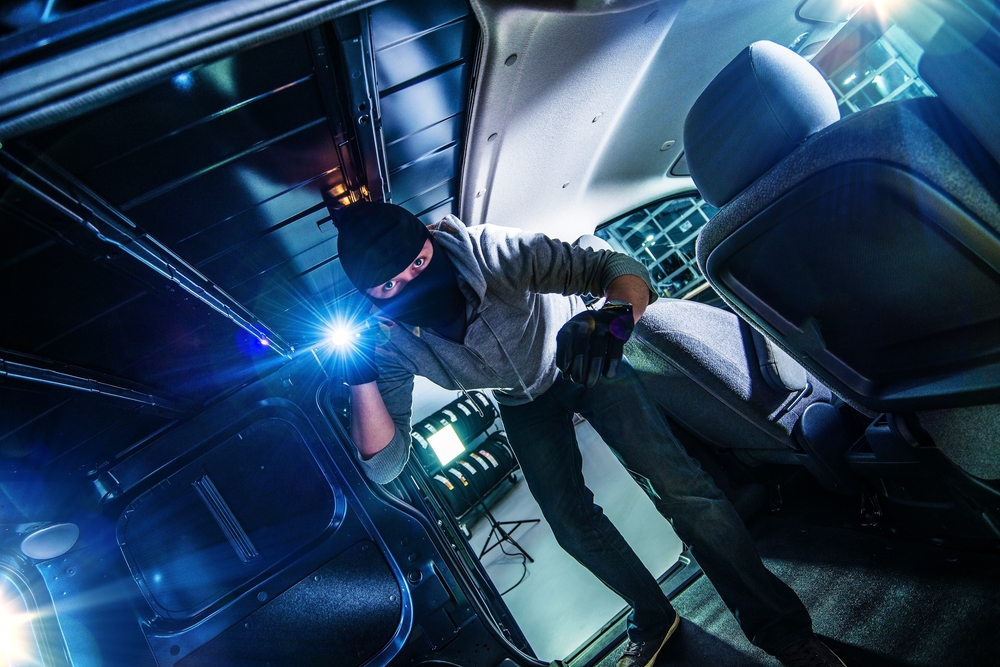 Modern problems require classic solutions
Increased cargo theft of high-priced goods may be a modern problem, but combatting it is as simple as relying on a few age-old trucking principles:
Never leave loaded trailers unattended, and always use high-security rear door locks.
Always get positive identification from hand-off sources in the chain of custody.
Incorporate counter surveillance technologies such as cameras.
Avoid shipping routes with known hijacking points or safety concerns.
Conduct periodic security audits to ensure all safeguard systems work.
Shipping companies should also consider broad-range investments and upgrades in the realm of digital security and verification standards. This can further protect drivers against sophisticated theft attempts.
Cargo theft isn't going away anytime soon — not as long as the possible payday for thieves keeps going up. Drivers and shipping companies need to protect themselves and their cargo accordingly.
Monitoring loss within the chain of custody is critical for logistics companies. Is your TMS helping you track the value of shipments, loss due to theft, and other data points for measuring actualized revenue? If not, it's time to upgrade. The better you're able to focus on cargo theft, the more you can do to prevent it. nVision Global can help. Visit our website at
nvisionglobal.com
.