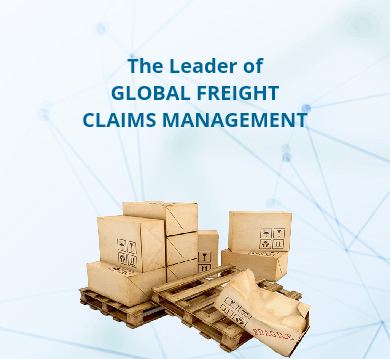 Freight Claims Management
When shipments are transported, they are inevitably vulnerable to loss, damage, service failures, and incorrect freight charges.
Business leaders know the best strategy is to partner with a reputable, industry leading freight claims management service provider to assist you through the entire process.
With nearly 30 years in business, nVision Global has proven itself to be a leader in providing Freight Claims Software and Services.
By partnering with nVision Global, we will ensure your freight claims are filed correctly and promptly, which has allowed us to have one of the highest collection rates in the industry. Over the past 2 years, we have filed nearly 8,000 freight claims on behalf of our customers resulting in an 87% recovery rate and in excess of $7,000,000 recovered in this timeframe.
FULL SERVICE
You can let us manage your company's freight claims process utilizing our proprietary freight claims management software
Our freight claims team, on average, has 10 years of experience in loss and damage claims processing and collection.

nVision Global's experienced Freight Claims team boasts an 87% collection rate, at speeds 35% faster than the freight claims industry standard.

Certified loss and damage Freight Claims professionals are adept at addressing the most complicated and difficult freight claim challenges, which has resulted in more than $15.5 million in savings.

nVision Global Freight Claims professionals provide their experience and expertise to assist the Transportation Consumer Protection Council.
SELF SERVICE
Manage your company's claims process online with our cloud-based Freight Claims Management software
Easily file claims with just a few mouse clicks.

Quickly access and collaborate on claims across multiple users, departments, or locations.

Claims are funneled through your company's designated Claims Manager to ensure compliance to your standards.

Manage claims based on type, status, location, provider, and other key factors.

Claims and supporting documents are safely stored in nVision's Secure Claims database.

Extensive summary and detail reports are available in multiple formats.