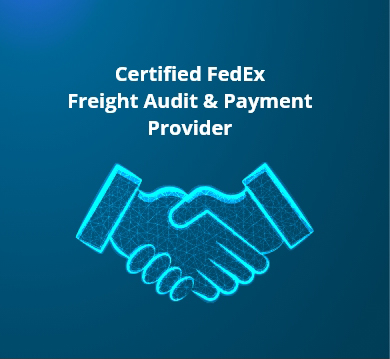 Every nVision Global Customer
Has
Saved Money

Utilizing


our Freight Audit and TMS Solutions
nVision Global is the leader in global freight management solutions and services, specializing in Freight Audit & Payment, Order Management, Supplier Management, Visibility, TMS and Freight Spend Analytics.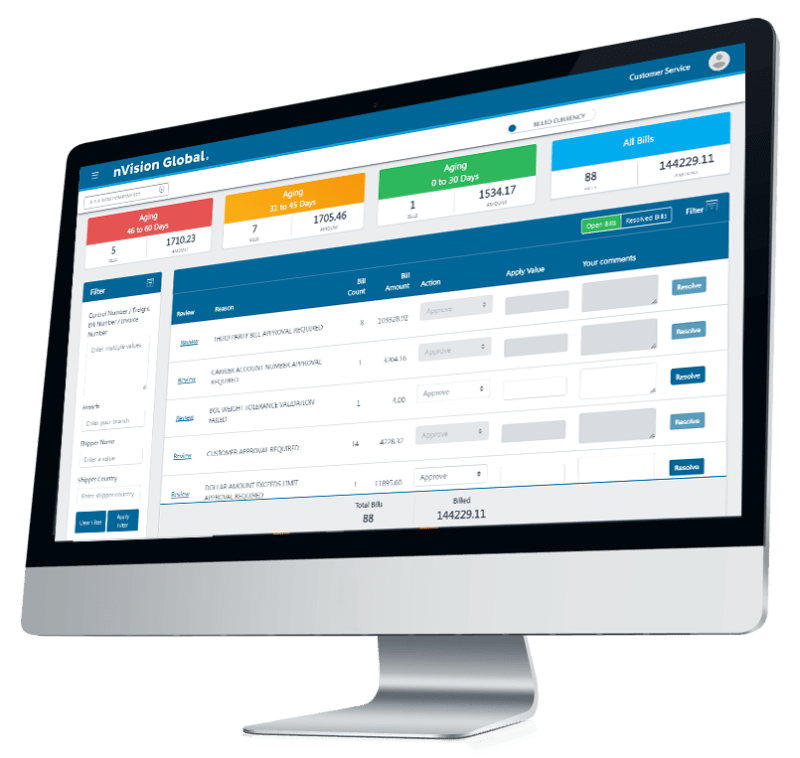 Find Out How One of Our Client Saved More Than $34 Million in Less Than 24 Months.
Why Choose nVision Global Over Other Providers?
nVision Global prides itself on being more than just another freight audit and payment company. Over the past nearly 30 years, nVision Global has continued to refine and expand it's offerings which now range from Freight Audit & Payment, to Claims Management, to a complete Global Freight Management Solution that started as a TMS, but now has features that many other TMS solutions just don't have. On top of that, nVision Global has the Visibility Solutions, which others just call Reporting, that gives you COMPLETE visibility into all of your freight spend and analytics. We call it Visibility, because it's more than just reporting; you can finally see your data at the 10,000 foot level or drill all the way down to the most granualar level.
With all of this said, WHY nVISION GLOBAL? Because we are an end to end, Global Freight Management Solutions & Services Provider! All of our services & solutions work in conjunction with one another and you can manage your entire shipment workflow within the confines of a single solution. We are the experts and that is why so many companies around the world trust us.
We Generate Hundreds of Millions in Customer Savings Opportunities EVERY YEAR!
Partner with 20,000+ transportation providers around the world

We manage Billions in freight spend annually

Hundreds of Millions Shipment Transactions processed each year

Customer support associates in 7 corporate facilities across 3 continents and 12 countries

Our solutions and software span all modes of transportation
About Us
nVision Global is the leading provider of Global Freight Management Solutions & Services. These services & solutions include global freight invoice audit and payment, TMS, Claims and our iVisibility modules that provide in-depth views into data from all of these solutions. As a global business partner to many Fortune 500 companies, nVision Global is commited to providing state of the art technology solutions, but also providing best in class customer service and the attention to detail that you demand.
nVision Global News & Blogs
Publications Where You Can Find Us

nVision Global Freight Audit & Payment system has simplified our process significantly, helping us manage our extensive list of vendors and freight carriers efficiently. Their TMS has made route planning and execution seamless, leading to consistent on-time deliveries. The Claims solution has also proven essential, aiding in swift and fair resolutions. nVision Global has become a fundamental part of our operations, and I highly recommend their software solutions to any business in need of a logistics overhaul.
Logistics Manager – Fortune 500 Healthcare Company

As a mid-sized manufacturing company, we had struggled for years with an inefficient supply chain and logistics operations. We decided to take a leap of faith and implement nVision Global's logistics software solutions. It was one of the best decisions we've made. Their comprehensive TMS streamlined our entire process, while their Freight Audit & Payment system saved us substantial amounts and their Claims solution made the resolution process quick and painless. I cannot recommend nVision Global enough; their solutions have transformed our logistics operations.
CEO – Largest Manufacturing Company

In the rapidly changing landscape of e-commerce, we needed a logistics partner who could keep up with our growth and nVision Global's software solutions were the answer. The Freight Audit & Payment system brought a new level of transparency and control over our logistics expenses. And, when things didn't go as planned, their Claims solution was there to ensure a speedy resolution. I have no reservations in recommending nVision Global to any e-commerce business looking to enhance their logistics operations.
Director – Top E-Commerce Seller