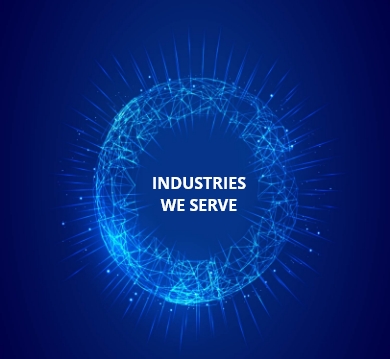 Founded in 1992, nVision Global has grown from a local Claims processing company into one of the most trusted Freight Audit, TMS and Claims Solutions & Services Provider in the World.
By Partnering with some of the world's largest multi-national corporations, nVision Global acts as an extension of our customer's Logistics and Accounting departments, providing products and services that go beyond simply processing and paying invoices. We provide the necessary Transportation Technology, Operational Business Intelligence (OBI) and Analytical Tools that result in year over year verifiable bottom line savings.
Turn-around time is crucial to meeting the challenges and demands of the automotive industry. nVision Global understands these challenges, and has developed services and software to implement configurable automotive industry solutions. We ensure your teams adhere to your routing guides and book shipments with only designated transportation providers. Additionally, you gain visibility to the status of your shipments as they move from origin to destination, and nVision Global offers a full invoice audit & payment as well as loss and damage claims solutions to ensure all invoices are billed appropriately.
Driven by ever-increasing sales of connected devices, revenues and associated costs for the consumer electronics (CE) industry continue to grow. Like any other industry, companies in the electronics field are continually searching for ways to reduce costs without negatively impacting customer satisfaction. By optimizing their supply chain, and using data we gather to negotiate lower contracted rates, our Electronics customers are realizing large savings in transportation and logistics-related costs.
With the oil & gas crash of 2016, where the industry saw the price of crude oil drop by nearly 75%, the need to streamline processes and reduce costs is at an all-time high. Additionally, companies in the Gas & Oil Industry are being challenged to reduce their carbon footprint, since the industry has always been viewed as dirty and a polluter of the environment. This is why customers in the Gas & Oil Industry turn to nVision Global; we provide solutions that allow them to streamline their logistics supply chain, which in turn reduces costs. We also provide access to vital data & analytics, including carbon emissions, that enables them to address industry concerns and negotiate lower transportation costs.
FAST-MOVING CONSUMER GOODS (FMCG)
Fast-Moving Consumer Goods (FMCG) are consumer products which are sold at a fast pace and at low cost. These products have a short shelf-life due to high consumer demand and quick product deterioration. Some examples of these products are meat, fruits, vegetables, cleaning products, toiletries, etc. Because this is a low-margin, high-volume industry, everyone is looking for ways to cut costs. Many have turned to nVision Global's software solutions to not only find savings, but to optimize their supply chain and gain access to invaluable data they use in freight cost negotiations.
Consolidation among grocery and other retail channels is centralizing the market share and power to fewer retail chains, increasing their leverage to demand price, service, and supply chain technology terms to their suppliers. nVision Global is one of the technology providers that is consistently relied upon to help the companies in this industry. With solutions and services ranging from TMS to Business Analytics, to Freight Audit to Claims, and Rate Tariff Negotiations, nVision Global can help with all or just parts of your supply chain optimization.
The world of medicine and healthcare is one where reducing costs is of utmost importance. The costs of providing services and drugs is continuing to rise, but while consumers expect the highest quality and breakthroughs that save lives, they're not willing to pay increased costs. Like many other industries, the cost of raw materials, packaging, and other pieces of the supply chain have been reduced as low as possible, so the costs associated with shipping these products is the next logical place to look. However, the question is how do you gain this visibility? How do you find what your companies and divisions around the world are spending on shipping their products? The answer is by utilizing nVision Global's suite of logistics solutions.
According to many reports, manufacturers are going to face fierce competition for market share throughout the foreseeable future. Inevitably, some companies will not be able to withstand the competition and/or outcome. Because manufacturers are focused on growth and new opportunities, both of which add to the overall cost of business, they are turning to technologies to lessen the cost of doing business. nVision Global helps streamline Manufacturers' supply chains and reduce costs, and provides access to data that helps them make better business decisions, to enable them to negotiate from a position of power.
Competition in the Retail Industry is and continues to increase in intensity. Demanding customers, hyper-competitive markets and increased consumer customization, are driving the need for customized TMS and logistics solutions within the industry. nVision Global leads the field in providing Retail companies with personal services and software solutions to help them remain competitive.
Technology companies today are facing increased pressure to improve their time to market and ensure their offerings are best in class. nVision Global helps Tech firms focus on their product quality while assisting them with timely market delivery and cost optimization.
Without doubt, the mobile telecommunications industry has grown dramatically over the past few years. Despite some reports of a slowdown, it is expected to continue its growth through the foreseeable future. As new innovations such as intelligent wearables, autonomous vehicles, etc., are introduced, the telecommunications market will continue to expand further. This means that telecommunications companies have to reduce costs and streamline their supply chain to remain competitive. This is why many of the top companies in this sector call nVision Global a team member, and rely on our technology to manage their transportation costs, streamline their supply chain, and gain access to crucial data.
Today's transportation industry is being confronted by many obstacles and challenges. Freight forwarding, passenger transport, shipping, rail and air, among the most popular modes of transport, are being impacted by changing customer expectations, new technologies and new entries into the market. It is those who embrace this change and utilize the latest technologies, such as nVision Global's iMpact TMS suite of solutions, that will not only survive in today's market, but thrive. Contact us today to see how we can help you and your company succeed in today's ultra-competitive environment.