Freight volume has always been one of the core benchmarks of economic strength. The more imports/exports and product moving across America's highways, the better the economy. As those volumes begin to contract, so does the economy –  at least, that's what appears to be happening right now. Freight volumes for 2019 have been lackluster to say the least, and it appears there's more of the same to come as the year draws to a close.

Truckloads are unstable
The first signs of shrinking freight volumes appeared in May. Trucking faced declines across the board, according to the DAT Truckload Freight Volume Index for the month. Smaller freight from full-truckload vans dropped 12% from April to May, followed closely by a 10% decline in van load counts, which account for 70% of all truckload freight. Reefer hauling dropped more than 8%, alongside flatbed hauling, which fell just over 9%. According to analysts compiling the report, load counts were generally disappointing, falling short of initial projections.
May's trepidation didn't translate to June. After six months of falling load volumes, June finally registered an uptick. Analysts attribute the 7% overall load volume increase to a push by shippers to close the second quarter on a high note. But in many ways, this artificial push only inflated numbers going into the third quarter.
July and August registered decreases from June's spike in load volume, but still managed to show strength compared to the first quarter of 2019. September saw a stark downturn of 14%; however, that's on-par with seasonal numbers.
The problem is the divergence between load volume and load rate. Volume is going up as we head into prime retail season, and rates are falling due to more available truckload capacity. This sets the stage for inevitable fluctuations in the fourth quarter.
Projections for 2019 and 2020
The up and down nature and oddities of freight volume this year comes with valid concerns. According to an early-year profile of the trucking industry, "… 2018 was spectacular. The U.S. Gross Domestic Product expanded at a 3.5% rate in the third quarter, and the December jobs report from the Bureau of Labor Statistics showed the economy added a robust 312,000 positions." After this, any fluctuation is worth noting.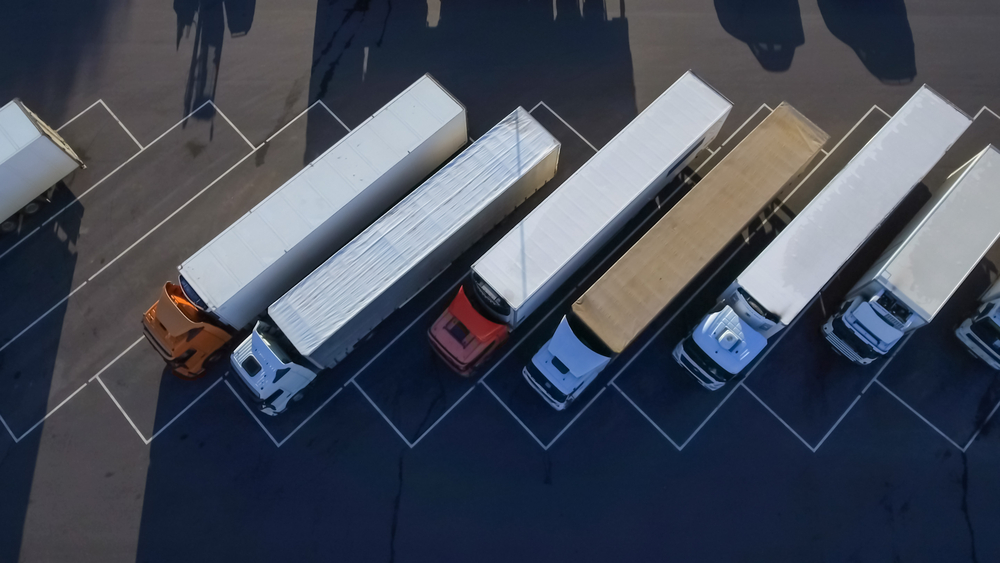 This year's freight volumes represent instability after a year of solid, sound growth. Industry analysts have already issued warnings of slight contraction in 2019, but seasonal drop-offs and artificial bolstering may indicate trucking is in for rockier times sooner, rather than later. Initial projections anticipated 3% industry growth in the first half of 2019, followed by a 2% decline in the second half. With the first half of the year ultimately flat and the second half showing downtrend, we're on pace to enter 2020 near contraction territory.
The fourth quarter is going to be big
Nothing gives freight volumes a boost like the holiday season. The fourth quarter of 2019 will prove to be a pivotal indicator for how the freight industry enters 2020. A strong holiday season and general economic stability could end the year on a high note. Just as easily, inclement weather conditions and the threat of recession may push freight volumes (and the industry as a whole) down.
Freight volumes in 2019 have been anything but stable. Whether this up and down continues into 2020 remains to be seen. Too many factors ride on fourth quarter performance.
The freight industry is always in flux. To adapt to changing conditions and stay ahead of market factors, it's best to have a TMS that's equipped to meet every demand. For more information about nVision Global and our
Impact TMS,
please visit our website at
nvisionglobal.com
.