There's a never-ending battle for efficiency raging across every supply chain. And while we're constantly finding new ways to cut costs and optimize, there are areas of waste where we might not understand the ramifications. A new report from Uber Freight sheds light on some of these issues, specifically logistical inefficiencies in the chain of custody as truckers drop off and pick up freight at various destinations.
The Report
Uber's shipping report isn't an efficiency metric outright. It actually focuses on facility ratings, compiled from carriers and drivers sharing feedback about their experiences at shipping facilities. It's a type of Net Promoter Score, compiled over 250,000 trucker ratings.
The report doesn't just gauge satisfaction levels among carriers and various facilities. Instead, it qualifies why they rank high or low. This is the basis for many of the findings gleaned from the report. Namely, logistics professionals are correlating the low scores of facilities to inefficiencies affecting the supply chain itself.
The Findings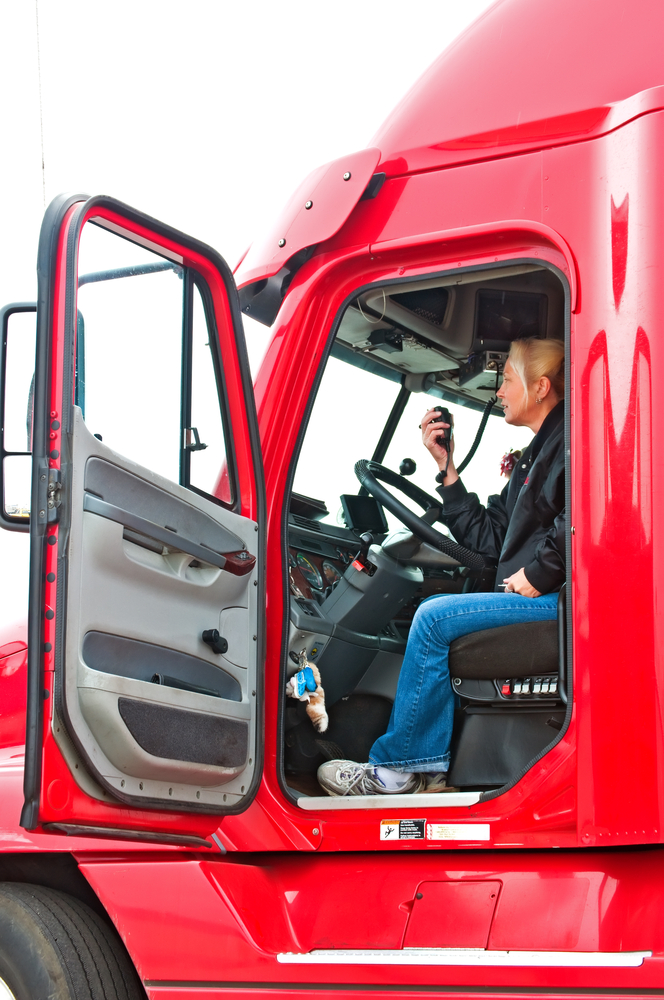 The biggest (and most surprising) finding of the report is the correlation between load wait times and trucker satisfaction. In positive reviews, quick loading and unloading times were cited 89% of the time. This has direct connections to logistical efficiency within the chain of custody.
Also of note in the report is the efficiency of load transfer based on the time of day. According to the report, "pickup facilities scored higher during late nights and early mornings; drop-off facilities scored higher during the daytime, and vice versa." Within the 24-hour freight and logistics landscape, the difference between peak and off-peak transactions is still prominent.
Drilling down further paints a picture of where inefficiencies exist at the point of freight exchange. Namely, drivers cite the following problems:
Extended wait times at pickup and drop-off facilities, affecting driving schedules and conflicting with mandated breaks
Lengthy detention times, increasing driver liability and interfering with driving schedules, creating chokepoints
Parking availability in lots during peak delivery times, leading to longer detention or vulnerability to freight theft
Delivery schedules, specifically morning deliveries after long night drives, which interferes with rest and non-driving schedules
Ultimately, Uber's final conclusion is a simple one. More efficiency from facilities streamlines the supply chain, creating fewer logistical setbacks and improving overall efficiency.
The Same Old Story
It's important to realize that Uber's findings aren't new. They're actually a persistence of problems that have grown steadily worse for years.
In 2015, J.B. Hunt Transport Services, Inc., published a report with similar findings, called 660 Minutes. This white paper outlined the time wasted on facility inefficiencies and how it impacted driver efficiency against the 11-hour driving limit. Uber's report echoes the data from 660 Minutes, which equated factors such as lack of available parking, long detention times, and slow load times to lost road hours and forfeited loads.
The correlation between these reports shows a lack of solutions for increasing facility efficiency. While technology has streamlined other variables, such as excessive paperwork, logistical barriers still impede full supply chain optimization. Flexible load and unload times are a proposed solution, as are carrier-facility communication options. However, these solutions currently lack widespread adoption. For freight providers, this means facility-related inefficiencies will persist.
It's important to understand the insights governing your freight logistics. The numbers only tell part of the story. Make sure you're monitoring waste in your supply chain and understanding its full impact on rates, logistics, and drivers. It all affects your bottom line. Manage your
supply chain operations with data analytics
.