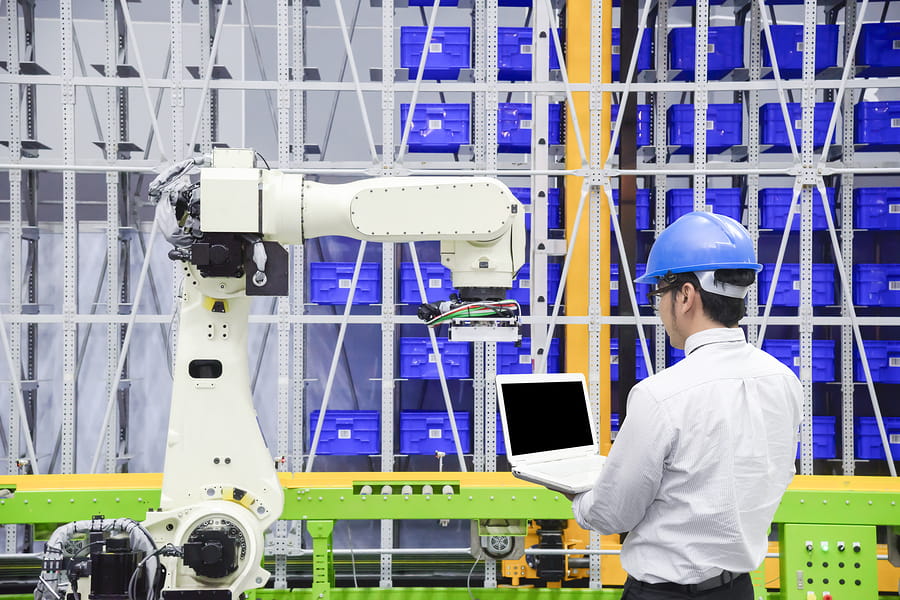 Supply chain logistics have come a long way in a short time, and it appears there's even more change on the horizon. Supply chains are seeing an influx of technologies, customer demands, and geopolitical headwinds — all keeping pace with an increasingly globalized society of consumers. The industry faces many headwinds, but several key trends are on the rise to compete with them.
The curtails of 2022 have positioned 2023 to be a big year for supply chain and logistics innovations. From the prospects of 5G telecom and the rise of the internet of things (IoT), to global trade tensions and the demand for better supply chain visibility, there's plenty to watch this year. Learn about the top five trends poised to make headlines in the months ahead.
Top Five Supply Chain Trends
Geopolitics — The United States' ongoing trade feuds with China and other countries have affected the cost of goods in numerous verticals. Companies are stuck trying to mitigate these costs without passing them on to consumers, which has led to intense focus on supply chain efficiency. As tensions persist, the need to streamline logistics grows. And as different countries reach different economic cycles, global supply chains are set to become more sophisticated as a whole.
Alternative energy — Despite headlines to the contrary, there's more of a focus on environmentally conscious planning today than ever before. This includes utilizing renewable energy within supply chains.Higher fuel costs and regulations by the International Maritime Organization (IMO) are driving renewable innovations, including low-sulfur fuels and biodiesel. This is driving more efficient logistics and helping to keep the cost of moving freight low.
Digitization and IoT — 5G is coming down the pike, just in time to support the explosion of devices connected to the IoT. The coming months will see intense preparation for this by third-party logistics providers (3PLs) seeking to stay competitive. From wearables to intelligent sensor systems, the number of supply chain devices will almost certainly explode in 2023. And on the heels of more devices will come better software as a service (SaaS) solutions, including Transportation Management Systems (TMSs) and analytics software.
Risk management — As the IoT grows, so does the risk of cyber security for supply chains. Risk mitigation and resiliency will become cornerstones of modern supply chains. We're set to see breakthroughs in cloud security, blockchain, decentralized data management, and more.
Visibility — Globalized supply chains demand visibility. From being able to track the condition of freight in real time on the road, to knowing specifically where it's warehoused, transparency is vital. As we pay more attention to Inventory Management Systems (IMSs), IoT technologies, machine learning, predictive analytics, and other innovations, we empower freight managers. Predicting problems, preventing loss, and optimizing the supply chain will become easier when every step yields insight.
There's no denying the strong headwinds for the supply chain industry in 2023. But where adversity persists, opportunity exists. 3PLs and freight managers adapting to these trends will outpace those who can't, distinguishing themselves and their abilities.
For a 3PL to set itself apart, it needs to focus on the future. Digitize and optimize for the IoT as soon as possible. Understand the power of data aggregation and predictive analytics. Install solutions for risk mitigation and insulation against geopolitical concerns. Recognizing the trends of today lays the groundwork for the solutions of the future of the supply chain. And with all the moving parts of the supply chain industry, there's no shortage of opportunities.
Is your current 3PL up to the task of keeping pace with a rapidly evolving industry? Change is on the horizon for supply chain managers. If that means it's time for you to change your 3PL, consult with nVision Global today. Visit our website at
nvisionglobal.com
.