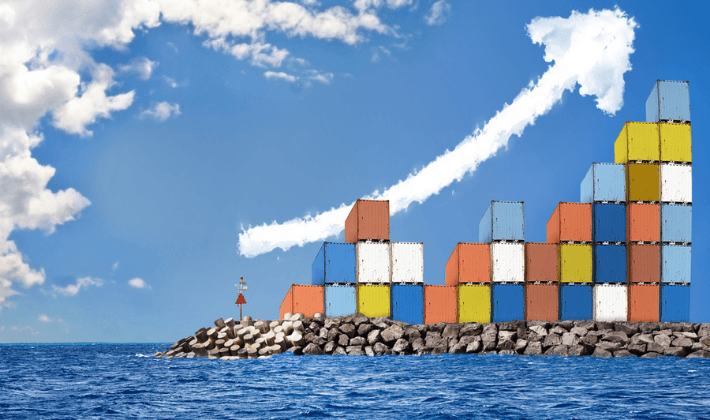 Supply chains continue to be synonymous with strife and struggle in 2023. Sky-high costs are at the center of the turmoil. While the cost to move goods has come down from all-time highs in 2022, both spot and contract prices remain prohibitive. At the same time, the cost of labor continues to increase as workers across the supply chain seek better pay and benefits. Together, these forces represent an inclement rate environment for many companies.
It begs the question: What can we do to ensure supply chains remain resilient and sustainable amid these ongoing pressures?
Freight Costs Remain High
High freight costs continue to pose significant challenges for shippers. Unfortunately, no single catalyst is keeping them high. The ongoing shortage of truck drivers, rising fuel costs, and capacity constraints all play a role. Food and beverage, retail, and manufacturing are facing headwinds likely to persist through the year ahead.
Freight costs are just the start of supply chain stress in 2023. Rising rates are forcing shippers to cut their budgets elsewhere or engage in cost-saving measures to keep things within budget. Tactics like off-peak shipping and load consolidation are becoming staples, but they're creating new bottlenecks. All told companies are struggling to move goods from one place to another efficiently and affordably.
Labor Continues to Stress Supply Chains
From the warehouse and loading dock to the driver's seat, supply chain professionals are contending with labor shortages across the chain of custody. A dearth of truck drivers is the primary challenge, but the rail industry is also in turmoil due to recent strikes and tragedies. The inability of carriers to maintain regular routes and staff consistently to meet demand has pushed prices up.
Higher wages and benefits are also coming into focus across the supply chain. And while these directly address the challenge of attracting workers to critical positions, the end result levies higher operating costs for carriers in the form of increased overhead.
How to Offset Costs
High costs through the end of 2023 seem inevitable. Thankfully, shippers can use specific strategies to tamp down on high freight and labor costs:
Renegotiating contracts. Renegotiating carrier contracts is a good first step in getting ahead of rising rates. Don't just focus on per-mile rates, either.
Optimizing transportation routes. Optimizing routes remains one of the best ways to save money in the face of driver shortages and longer lead times.
Investing in technology. By investing in technology, you can help your business automate processes and reduce costs.
Partnering with freight specialists. The cost savings specialists can create on the back end may offer ROI to justify their expense while also improving logistics.
Brace for Continued Cost Considerations
There is no quick fix for addressing high freight and labor costs. Supply chains are likely to continue struggling under the burden of these expenses for months to come. Now's the time for shippers to take control of the situation by investing in solutions offering cost optimization and cost-saving flexibility in the future. nVision Global is ready to help.
From optimizing your logistics operations to recouping money from misprocessed freight invoices, the team at nVision Global is committed to helping our partners reduce costs and maximize value.
Let us help you
combat high costs without compromising quality, reliability, or predictability. Learn more at