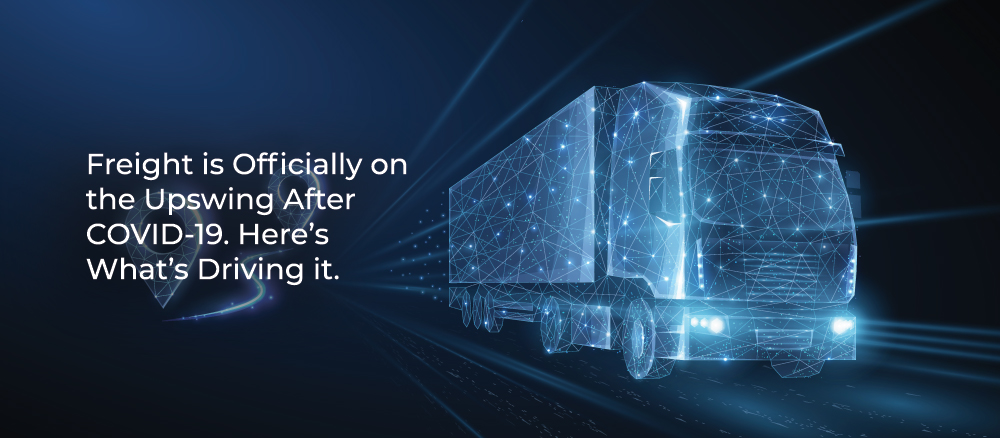 COVID-19 was disruptive to virtually every industry, but few saw setbacks and stoppages like freight. With local economies all but shut down, borders closed, and demand in sharp decline, the freight industry stagnated and lagged during the pandemic. But now, just like that, freight is back on the upswing. New data indicates that freight is quickly recovering and trending rapidly back to the heights it saw in 2019.
A look at trending freight data
Freight's uptick started in late May, continuing through June into July. June especially saw positive trends, with load-to-truck ratios increasing across the board for dry van, reefer, and flatbed freight. The increase from April to May in total load-posting activity speaks for itself: up 79.6%. Many industry analysts predict an even stronger push from June to July, saying there's "very little evidence that leads us to believe freight volumes will not continue to be elevated."
Several factors appear to be driving the upswing in freight — the largest of which is a general increase in demand as state-imposed lockdowns lift. Other factors contributing to a resurgence include:
Retail freight shipments are up in key retail freight markets, including Los Angeles, Atlanta, Charlotte, and Columbus.
Produce season is fueling increased freight shipments from Mexico, as well as Florida and Georgia.
Interstate trucking routes are back open and busy, including outbound from Dallas, Chicago, and Baltimore.
The most important signal in positive freight recovery are stabilizing prices, which appear to be trending up gently in June and July after falling off dramatically in March. All indications are of a sustainable recovery, rather than a bounce.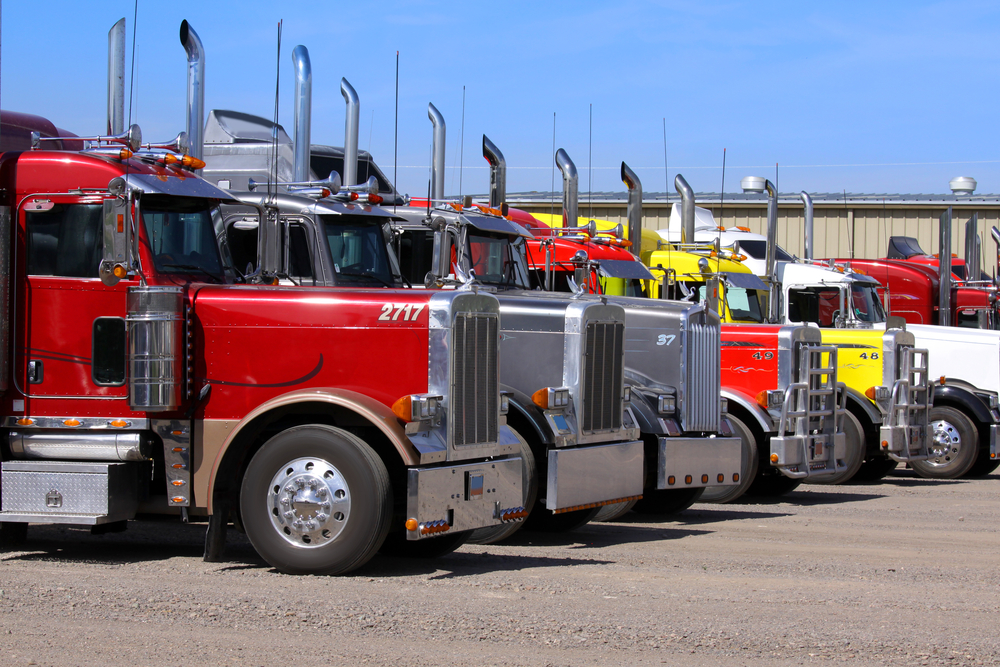 A summer of heavy trucking
Trucking isn't just on the upswing — it's poised for a strong summer. Air freight is struggling mightily, as is rail. The burden of moving product falls on intermodals and trucking, which is likely to see increased demand thanks to COVID-19 and new consumer habits.
According to Kenny Vieth at ACT Research, citing its North American Commercial Vehicle Outlook report, "Even as the economy works to regain its footing post-COVID and pre-vaccine, freight markets should be somewhat less impacted because, while we can choose not to go to restaurants, not eating is not an option. Most freight is related to society's most basic needs: food, shelter, clothes, transportation."
All this comes on the heels of even more positive news, showing a 3% year-over-year increase in trucking figures from 2018 to the present. Freight transport is still the "economy's most dominant freight mode" according to the American Trucking Association. Even between preexisting industry headwinds and COVID-19 disruptions, trucking will continue to be the defacto method for moving product in 2020, and the numbers are starting to prove it.
As demand for freight increases, it's important for shippers to remain savvy in their selection of carriers and the way they plan their freight movements. To do this takes a robust TMS and powerful digital resources to adapt to a market that's experiencing a lot of agility right now. nVision Global aims to help keep companies competitive, and we bring you TMS solutions that help maintain this competitive edge in any market. Visit our website at
nvisionglobal.com
.