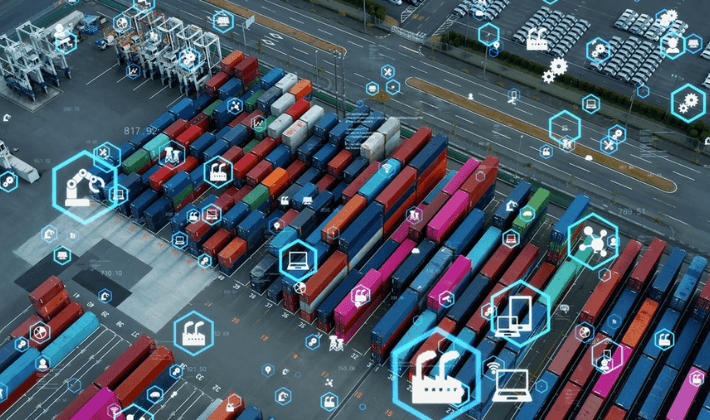 Technology is an ever-evolving, constantly shifting paradigm. It's the single biggest driver of change in many industries, including logistics and supply chain. It's not an understatement to say today's technologies create the foundation for tomorrow's innovations and beget even better technologies that continue to advance our potential.
There's no better time than the beginning of the year to look ahead at which technologies are poised to change the way we think and act logistically. Here's a closer look at five of the biggest anticipated logistics technology trends for 2023 — and their potential to affect change.
Smart/blockchain contracts: Go back to 2018, and the term "blockchain contracts" was one of the premier buzzwords of the day. But while some early adopters bought into the technology, its affiliation with cryptocurrency cast speculation over the concept. Now, after the crypto crash, many companies are once again beginning to investigate its merits as a secure form of contract underwriting. Don't be surprised to see major logistics companies reignite their interest in blockchain-backed contracts and chain of custody documents.
Artificial intelligence (AI)-enabled employee training: A significant driver of technological innovation in the logistics industry are the people facilitating it. As 3PLs and logistics experts seek to add services that benefit their partners, they are first investing in technologies to upskill and train existing employees. This includes everything from AI-writing tools to assist in contract and service level agreement (SLA) development to AI/machine learning remote work tools that empower decentralized service providers. According to a NewVantage report, nine out of 10 logistics providers have ongoing investments in AI.
Chain of custody digitization: For many companies, the supply chain is beginning to look much different from how it did pre-pandemic. From reshoring to near-shoring and supply chain consolidation, companies are seeking to strengthen their chain of custody by increasing transparency. 2023 will bring a rash of investments in smart tracking technology, digitized documentation, AI and machine learning reporting tools, and more, all in pursuit of a more reliable supply chain.
Supply chain digital twins: One standout technology deserving its own mention on this list is the supply chain digital twin. Similar to how manufacturers have begun to digitize their value streams, 3PLs have begun to build digital reconstructions of their most vital transportation lanes. From monitoring lane pricing vs. utilization to identifying chokepoints and consistency points, a virtual model of the supply chain will bring confidence to those rebuilding after the pandemic.
Sustainable technologies: Sustainability initiatives have become a major focal point for logistics companies in recent years, and there's a push to continually spur them forward. With legislation forcing public companies to include climate disclosures in their 10-K filings, there's reason to think that 2023 will see a surge of investments to ensure those disclosures mark positive environmental progress. And, where major carriers lead, smaller, private competitors will follow.
While many of these technologies are still in their infancy, they have the potential to revolutionize logistics. Early adopters may face implementation obstacles, but they'll also find themselves on the leading edge of a supply chain revolution showing no signs of slowing down in the coming years.
Technology is the gateway to progress — especially within the logistics industry. Even more important than adopting leading-edge technology is partnering with service providers who put innovation at the forefront of their own strategic development. As you seek to embrace technology, trust in nVision Global to also enable better solutions through our own emphasis on innovation.