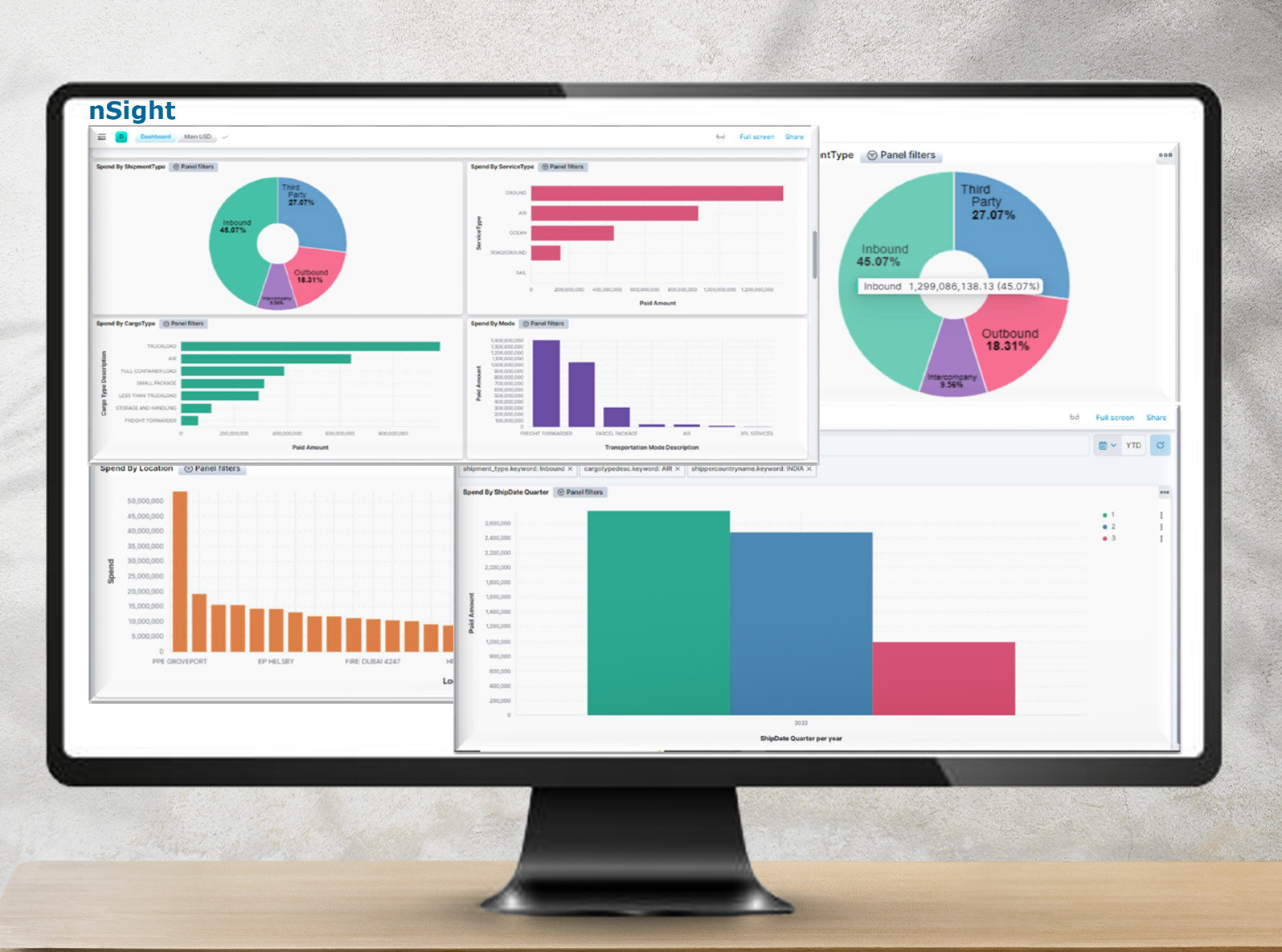 nVision Global is excited to announce the release of our upgraded version of nSight, our Global Freight Management Business Intelligence portal.
What is nSight? It is a robust analytics tool that allows users to see meaningful shipment patterns, trends, and cost, allowing effective decision-making. In addition to the standard visuals users have access to, they can create and customize visuals applicable to their daily needs. Dashboards with Maps, KPIs, AdHoc Report Writer, Analytics related to Freight Spend Management, Transportation Provider Scorecards, TMS (Order Management, Vendor Compliance, Shipment Activity and Provider Compliance) and Cargo Claims.
Many of our customers have achieved significant savings, cost reduction, improved real-time visibility and streamlined their supply chains by utilizing the comprehensive information they gain through nSight. The most recent version still provides all the same functionalities our customers have enjoyed with improved users' interfaces, enhanced security, speed, KPIs, mapping and more extensive data analysis capabilities.
If you would like to learn more about the global freight management solutions and services nVision has to offer, please contact your Customer Service Representative or our Sales Team at sales@nvisionglobal.com.