Maximize Your Savings with
nVision Global's Freight Bill Audit
& Payment Services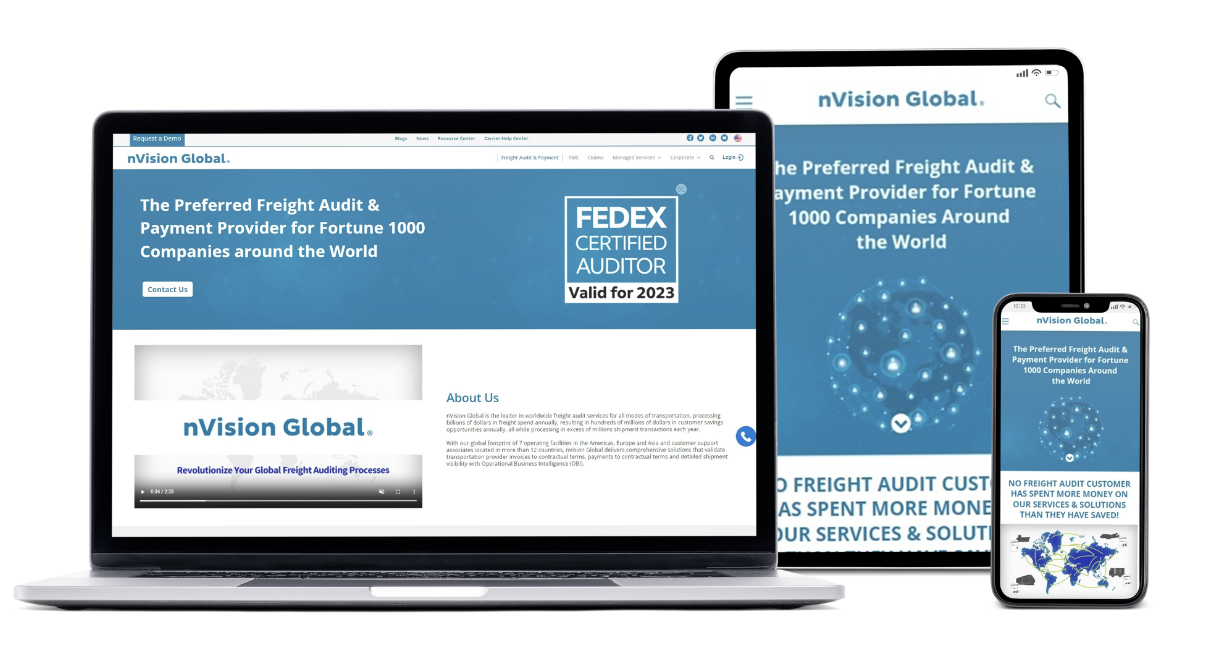 Trusted by 100+ World Wide Companies






Discover the Benefits of Choosing nVision Global
Accuracy and Efficiency
Our advanced technology ensures that your freight invoices are thoroughly audited, identifying and correcting any invalid charges.

Cost Savings
Our clients save nearly $250 million each year, thanks to our comprehensive audit process.

Global Expertise
With customers in over 80 countries and a multilingual support team, we are well-equipped to handle invoices in multiple languages and currencies.

Data Visibility
Gain unparalleled insight into your logistics expenses with detailed data on freight charges, accessorials, and taxes for every shipment.

Scalable Technology
Our platform adapts to your business needs as you grow, ensuring that you always have the industry's leading Freight Bill Audit & Payment solution.

24/7 Hours Support
Our customer support team is available 24/7 by online chat, phone, or email.

About Freight Bill Audit Payment
nVision Global is the leader in worldwide freight audit services for all modes of transportation, processing billions of dollars in freight spend annually, resulting in hundreds of millions of dollars in customer savings opportunities annually, all while processing in excess of millions shipment transactions each year.
With our global footprint of 7 operating facilities in the Americas, Europe and Asia and customer support associates located in more than 12 countries, nVision Global delivers comprehensive solutions that validate transportation provider invoices to contractual terms, payments to contractual terms and detailed shipment visibility with Operational Business Intelligence (OBI).
Compelling Reasons to Choose
nVision Global
Hundreds of Millions of Dollars in Customer Savings Opportunities Annually

Certified FedEx Freight Bill Audit & Payment Provider

400+ Full Time Employees Outside of the United States

Hundreds of Years of Collective Experience

Control Costs With Access to Your Transportation Data

Removal of Manual Touches with Automated Processing Solutions

Prevent Duplicate Invoice Payments

Dedicated Regional Customer Service & Support Staff

Global SSAE18 Type II Certified

Real-Time Visibility to Your Global Transportation Costs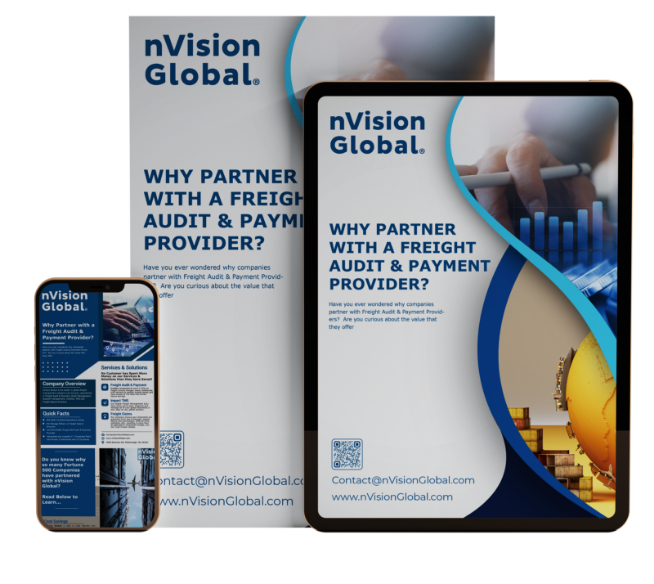 Download our FREE eBook to learn
more about our solutions and take
the first step towards a more efficient
and cost-effective logistics operation.
Some of common
Questions.
If you have questions pertaining to your invoices and/or the processing of them, please email transportationproviderconcerns@nvisionglobal.com