nVision Global offers a complete set of transportation solutions that allows you to easily procure your freight tariffs from your transportation providers, then load and view those rates in our Rate Management Software.
You can then utilize those negotiated rates in our Impact TMS to plan your shipments, determine the correct transportation provider by using our in-house rate engine or you can utilize our spot quote or reverse auctions platforms and then tender / book the shipment to the provider online.  Once the provider moves that shipment, you can follow the shipment from pickup to delivery.
Once the shipment has been organized by the transportation provider, the invoice is sent to and audited by nVision Global, where we will ensure the invoice is valid, correct and has not yet been paid.  We also capture more than 100 data elements that are made available to you through our state of the art analytics platform.
After auditing your invoice, we will work with you and your team to process any freight claims that you might have with a shipment.  For instance, you may have had damaged cargo or a service level failure, both of which we can help you navigate and recoup your costs.  We process loss & damage, service level failure and overcharge claims for customers around the world.
To close the loop of our processes and solutions, we offer a state of the art reporting an analytics platform.  This platform is able to aggregate all of your data from shipment creation in our TMS, to the rating of your invoice that we received from your transportation provider and add any claims information to the mix and present to you, a data set that is easy to digest and in an actionable format.  We even offer data normalization services that ensure the data you are reviewing is EASILY actionable, ensuring you are making decisions based on facts and data, instead of emotions or 'gut feelings'.
nVision Global can offer all of these solutions as a full service suite or you can implement just pieces of it.  Because our software is developed by in-house developers and in a modular format, we are able to offer you the solution that solves your problems.  You don't have to purchase or implement software that is not needed or wanted.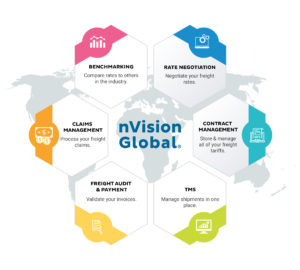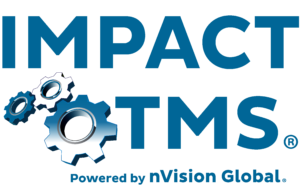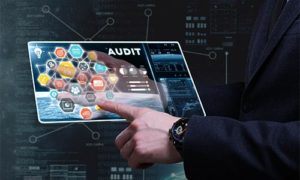 Process Overview of nVision Global Solutions